Well Being
Welcome to the "Well-Being" page.
When you are at the Academy and are having problems, it is always best to speak to an adult directly. Staff at George Dixon Academy will always do their best to listen to you and sort any problems you are having.
If you are not yet ready to talk to staff, this page will provide services for you to access. These services are online, apps or services you can go to in person for help and advice.
Whatever your reason for coming, whether you're a little worried about something that's going on in your life or you just need some space to think, Pause is here for you. Drop in and talk to one of the team, learn a new technique for managing your emotions or simply browse our online self-help materials.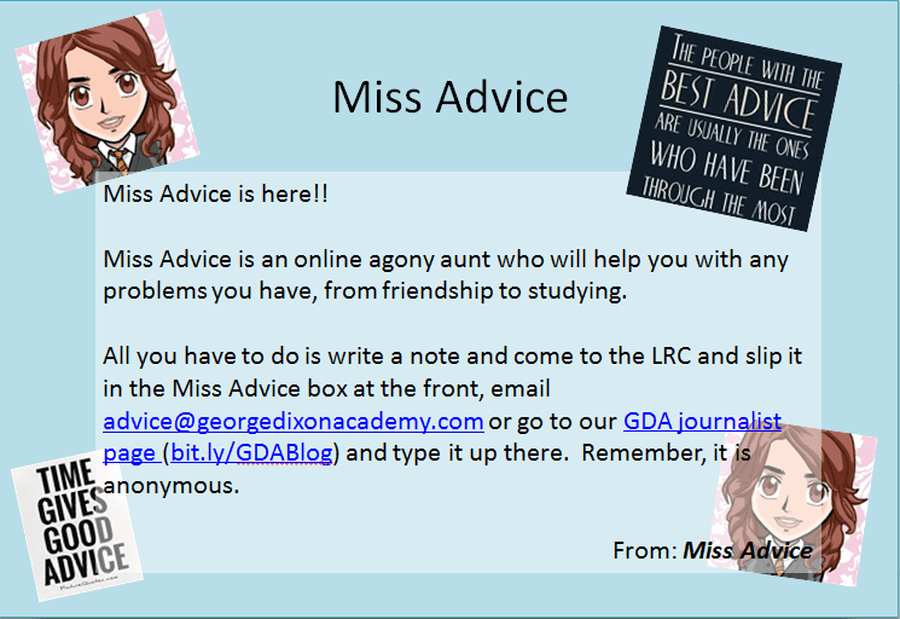 Miss Advice is available in school by emailing the above address, or writing a note and placing this in the Miss Advice box at the front of the LRC.