Miss Advice
Who are we?
Miss Advice is GDA's online agony aunt who can help with any problems you have, from friendship to studying.
To get in touch, you can write a note and slip it in the Miss Advice box at the front of the LRC, fill in the form on the right or email us.
Miss Advice's response will be posted below and on the noticeboard outside W15.
Remember, it is anonymous.
Miss Advice
February 2022 -MEntal Health
February 2022 - Ending Relationships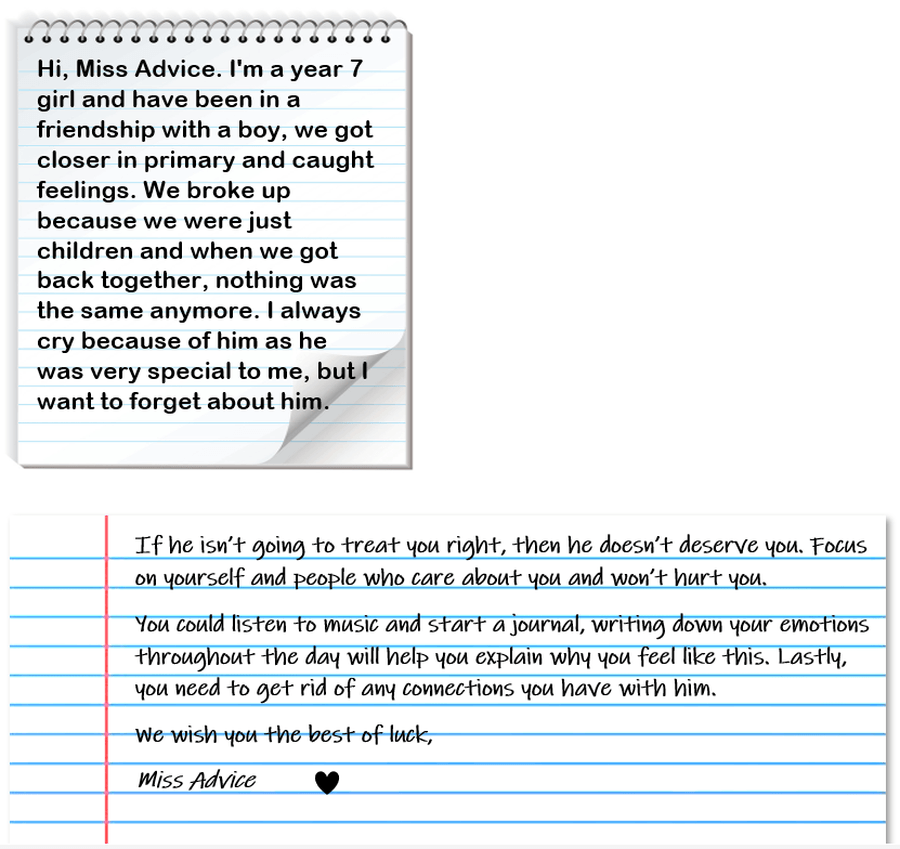 January 2022 - Confidence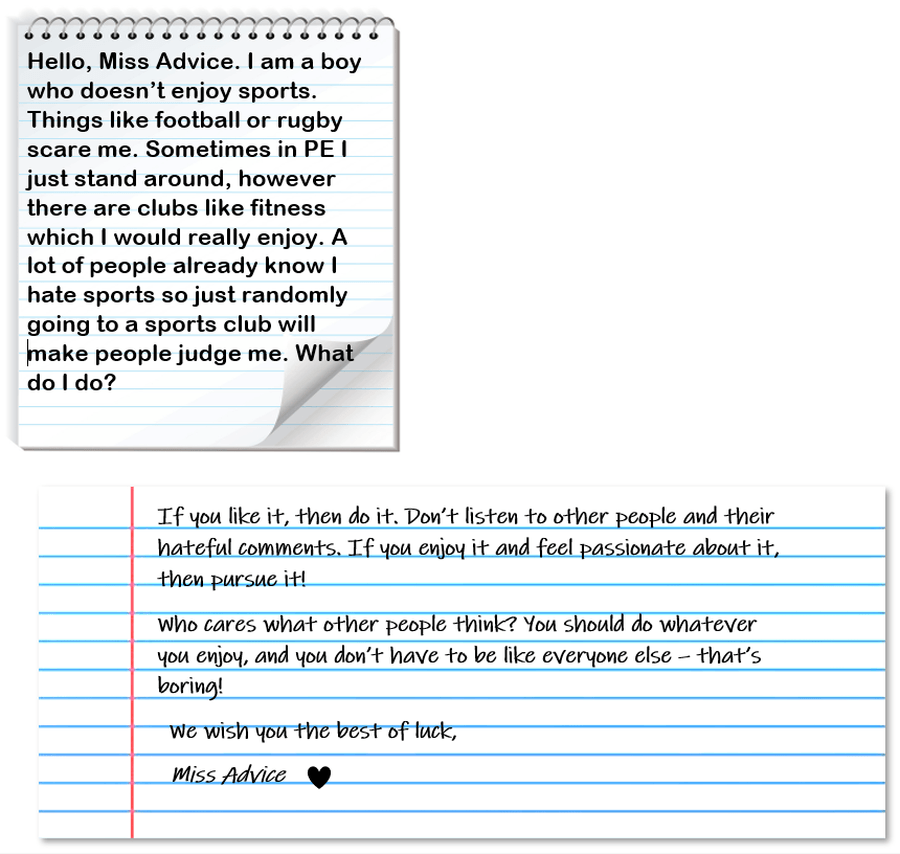 November 2021 - Friendship
January 2020 - being nagged at home
January 2020 - Feeling Ignored