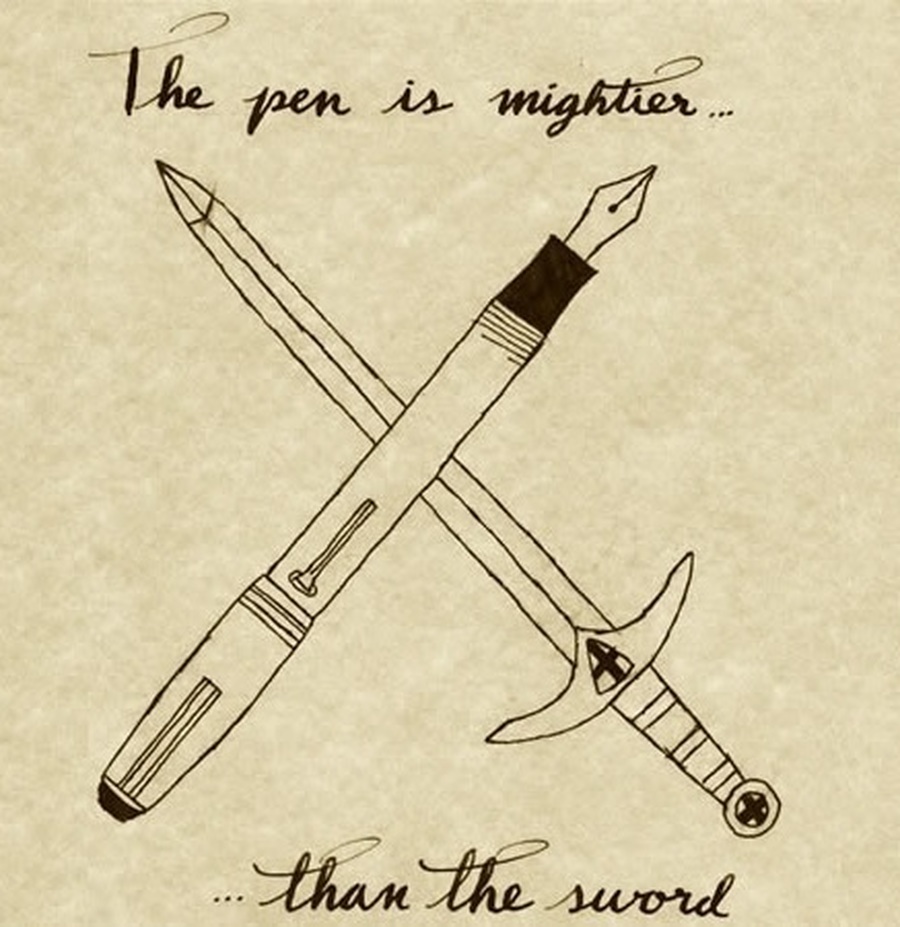 Why study English?
English is the foundation that builds success in all areas of academic study and in future careers. Not only does it equip students with the reading, writing, analytical and interpretive skills that universities and employers want, but it also builds students' confidence and a love of literature. A love of reading opens doors for students' creativity and imagination. Students enjoy studying English.
What will I study?
Across all year groups in Key Stage 3 and 4, students will study: Poetry; Shakespeare; nineteenth , twentieth and twenty-first -century literature; reading and analytical skills, descriptive and transactional writing and developing spoken language skills. The study of English Language and Literature allows students to explore what writers do and appreciate the craft of the writer as well as challenge their own understanding, beliefs and assumptions.
HOW will I study?
In years 7,8 and 9 students will develop a love of reading and writing and will study a broad range of texts as well as writing styles. Students will have 15 minutes at the start of every lesson where they will read independently, in silence. Teacher will help students with a broad range of activities – all of which are aimed at preparing them, not only for their regular assessments and their GCSE and A-level examinations, but also for their transition to higher and further education and their future career. Students will receive homework once per week via Show My Homework and they will take part (in years 7 and 8) in the Accelerated Reader programme to further boost their reading confidence and love of literature. There are also opportunities for paired reading and English skills club. Students who require some extra guidance may take part in the Fresh Start programme which will quickly boost their literacy skills.
In year 10 and 11 students will prepare thoroughly for GCSE examinations in English Language and English Literature. They will study Macbeth, A Christmas Carol, An Inspector Calls and Power and Conflict poetry. Students will also prepare for reading a range of nineteenth to twenty-first century texts and writing to describe and argue/persuade. After school sessions are available on a weekly basis: Tuesday year 11, Wednesday year 10 and any other night for KS3 by arrangements with class teachers.
In year 12 and 13, if successfully accepted onto the A-Level Literature course, students will study:
Aspects of Tragedy
Shakespeare (Othello); Drama (Death of a Salesman); Poetry Pre 1900 (Keats);
Texts and Genres – Elements of Crime Writing
The Murder of Roger Ackroyd; Atonement; Pre-1900 Poetry ( Crabbe, Browing, Wilde)
Theory and Independence
Marxist Theory (Suggested)
Feminist Theory (Suggested)
Career opportunities
As a facilitating subject for university, English is the gateway to any career. With success in English the following are just a snapshot of careers available to you:
Journalist
Teacher
Author
Architect
Script writer
Public Relations Manager
Human Resources Manager
Project Manager
Account Manager
Police Officer
Doctor, Nurse, Medic
Firefighter
Social Worker
Politician
Broadcast Journalist
Extra-Curricular Activities
In addition to weekly after school sessions for year 10 and year 11; students are able to take part in the following: Sci- Fiction writing competition, English skills club, paired reading, Accelerated Reader quizzes, author visits, theatre performances, Black Country Museum trips as well as other activities.
A breakdown of the key stages taught
Key Stage 3 – years 7,8 and 9
Key Stage 4 – Year 10 and 11 – AQA English Language and Literature
GCSE re-sit opportunity – year 12 - AQA English Language
A-Level – year 12 and 13 – AQA Literature Specification B